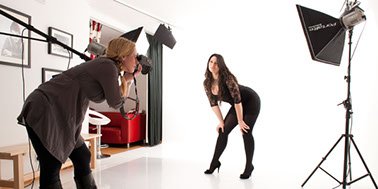 Following your shoot, your photographs will be available on a password-protected area of the website and will not simply be uploaded here.
click here to go to the client area
The Studio is where everything happens.
It's a purpose-built space, with the latest and best quality equipment. I invite customers to get stuck in and make the Shoot their own. It really helps if people can prepare for their session and think about what they want before they arrive. Bring kids 'as they are', in clothes they enjoy wearing, or bring along things which are special to them-such as treasured toys, musical instruments, or dance outfits.